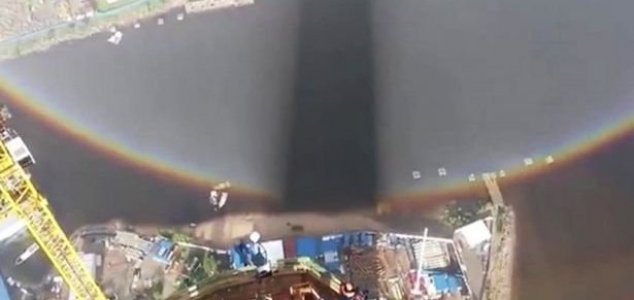 You don't see a rainbow like this every day.

Image Credit: YouTube / Lakhta Center Skyscraper
A crane operator working on a construction site has recorded footage of a 360-degree rainbow.
Filmed at the site of the Lakhta Center skyscraper in St. Petersburg, the video shows the rainbow stretching all the way around to form a complete circle of vibrant color high above the city.
The recording, which was uploaded on to Youtube this week, has since gone viral.
The building itself, which is due for completion in 2018, is set to be a whopping 1,516ft tall.
Source: UPI.com | Comments (10)
Tags: Rainbow