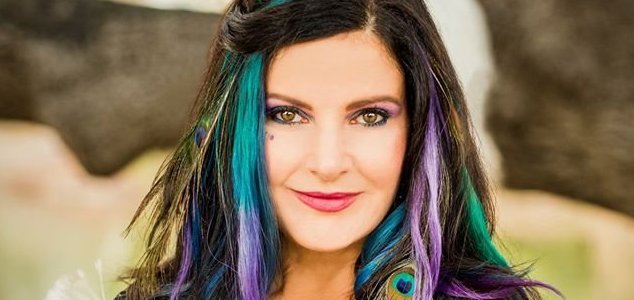 Concetta Antico is an authenticated tetrachromat artist.

Image Credit: Concetta Antico
A common genetic mutation has given many women the ability to see more colors than the rest of us.
Artist Concetta Antico, a woman whose remarkable ability to see additional colors has earned her the nickname 'the woman with rainbow vision', is one example of a tetrachromat - a person whose eyes have four color receptors instead of the usual three.
Now scientists investigating the phenomenon have revealed that the genetic mutation which gives rise to these abilities might actually be a lot more common than is generally believed and that most women who do possess 'rainbow vision' simply lack the training to take advantage of it.
Most of them probably aren't even aware that they have superhuman color vision at all.
To determine this, the researchers, who were led by Kimberly Jameson from UC Irvine, compared Antico's color perception with that of another tetrachromat and a person with normal vision.
The results indicated that Antico was far more sensitive to colors than the other two - including the other tetrachromat - and that this was likely due to her training as an artist.
By training other tetrachromats in the same way, the researchers concluded, it may be possible to help others with this unique genetic trait to realize the full potential of their enhanced vision as well.
Source: Discovery News | Comments (29)
Tags: Rainbow, Color, Eyes