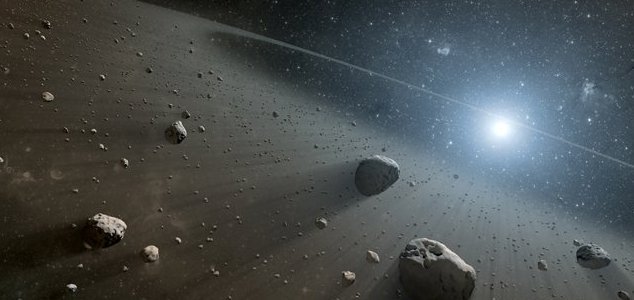 A large enough asteroid strike could wipe out the human race.

Image Credit: NASA/JPL-Caltech
An asteroid due to pass the Earth in October is to become a target for a planetary defense exercise.
Although the asteroid, which will pass within 4,200 miles of our planet, does not pose a threat, its relatively close approach makes it an ideal target on which to carry out a trial run.
NASA's Planetary Defense Network is set to work together with the University of Arizona to "exercise the entire system from observations, modeling, prediction and communication."
"The question is: How prepared are we for the next cosmic threat ?" said planetary scientist Vishnu Reddy. "So we proposed an observational campaign to exercise the network and test how ready we are for a potential impact by a hazardous asteroid."
NASA recently also revealed Project DART ( Double Asteroid Redirection Test ), a spacecraft designed to smash in to the side of an asteroid to alter its trajectory.
Although such a technique won't be seeing use during the upcoming test, it could prove invaluable if, further down the line, a genuinely dangerous asteroid was to be detected hurtling towards us.
As things stand, a live test of the spacecraft is due to be carried out in the year 2024.
Source: IB Times | Comments (3)
Tags: Asteroid, Earth