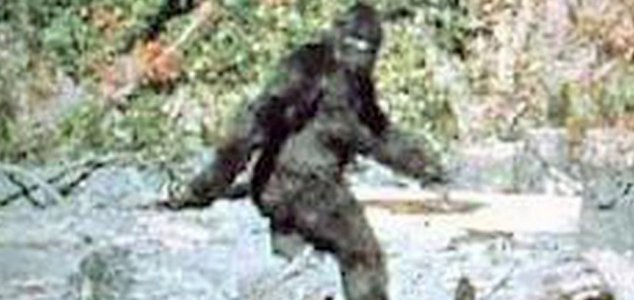 Can a spray attract cryptozoological creatures ?

Image Credit: Roger Patterson / Bob Gimlin
Allie Megan Webb came up with the peculiar concoction during a brainstorming session at her kitchen table.
The North Carolina-based wife and mother runs a home business called Happy Body Care and maintains that her 'Bigfoot juice' also works very well as a bug repellent.
The decidedly tongue-in-cheek product, which she describes as 'environmentally friendly', is apparently capable of attracting any curious hairy, bipedal hominid within half a mile.
"How do you know it works ?" she says. "I guess I could ask how do you know it doesn't work ?"
According to Webb, Bigfoot research group Bigfoot 911 recently conducted a field test of the spray during an outing in the woods of McDowell County and actually prompted a sighting.
"To attract a Bigfoot, you need a smell that is woodsy enough to keep from scaring him off," she says. "But slightly different enough to make him curious, and come to investigate."
When asked whether or not she believes that the creature even exists, Webb says that she isn't certain, but is convinced that at least something is likely to be lurking out there in the woods.
"I'm definitely not trying to make fun of people who believe," she says. " A lot of people are more serious about this (juice) than I thought."
"There are people around the world inclined to believe Bigfoot is real."
Source: Charlotte Observer | Comments (36)
Similar stories based on this topic:
Tags: Bigfoot