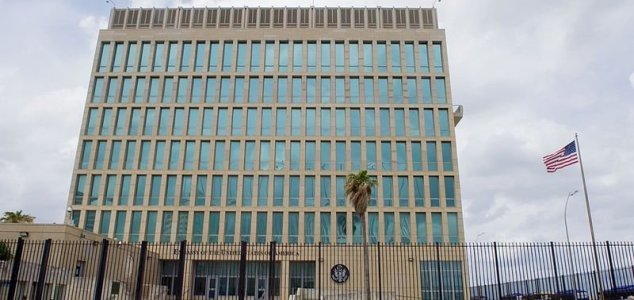 The US recently expelled Cuban diplomats over the attacks.

Image Credit: U.S. Department of State
A clip of the high-pitched sound that US diplomats have been hearing in Cuba has been uploaded online.
The phenomenon, which has targeted embassy personnel in Havana and sparked a breakdown of international relations between Cuba and the United States, was first made public in August.
Thought to involve the use of sonic weapons, the attacks have been directly targeting the hotel rooms of US diplomats and have induced a range of symptoms that include hearing loss, dizziness, balance problems, visual complaints, headache, fatigue, cognitive issues and difficulty sleeping.
Now for the first time, an actual audio recording of the ear-splitting, high-pitched noise that the victims have been subjected to has been uploaded on to YouTube.
When played through regular speakers at normal volume the audio is completely harmless, but during the attacks themselves the victims would have been blasted with these sounds at extreme volume.
According to reports, the recording consists of around 20 different frequencies blended together.
While the US State Department has not confirmed whether or not the clip is authentic, it has suggested that the Cuban government knows more about the mystery than it is letting on.
"We believe that the Cuban government could stop the attacks on our diplomats," said White House chief of staff John Kelly.
Source: AP News | Comments (13)
Tags: Cuba, Sonic Weapons