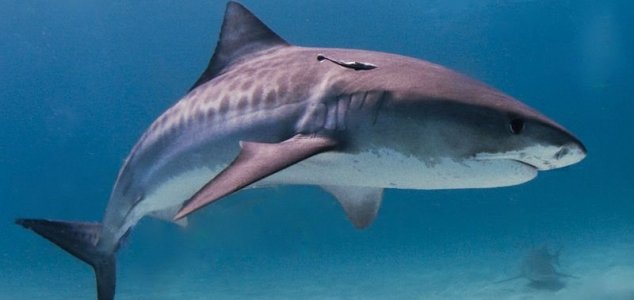 The tiger shark was relentless.

Image Credit: CC BY-SA 3.0 Albert kok
Diver John Craig had been spear fishing off the coast of Western Australia when the incident occurred.
Craig, who moved from Sunderland in the UK to Australia two years ago, had been over four miles from the shoreline when he lost sight of his boat and got in to difficulties in the water.
To make matters worse, his plight had managed to attract the attention of a huge tiger shark.
"It was extremely close and curious and kept approaching me from different angles," he said. "It was trying to work out what I was and whether I could be on the menu."
"At this point I thought I was gone - four nautical miles out to sea with a huge tiger shark following me - I thought this was it, this is how I am going to die."
Seeing little other option, Craig started to swim back to shore with the shark following close behind.
"I would look back and see its head come out of the gloom and at my fins," he said.
Eventually though, exhausted and terrified for his life, he managed to make it to dry land.
"I could not believe that someone could swim that far in such a short period of time," said marine rescue volunteer Glen Ridgley. "I guess where there's a shark beside you spurring you on...".
Source: Chronicle Live | Comments (13)
Similar stories based on this topic:
Tags: Shark