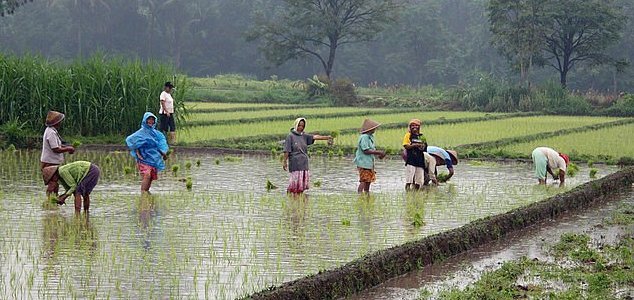 The new rice could feed millions.

Image Credit: CC BY-SA 3.0 Gunawan Kartapranata
The remarkable agricultural breakthrough could help to feed millions of people over the coming decades.
Scientists have succeeded in not only growing rice in salt water, but in also producing a yield of 4.5 metric tons per hectare - enough to begin commercialization.
According to research leader Yuan Longping, the breakthrough could ultimately increase China's overall rice production by nearly 20 percent and feed upwards of 200 million people.
It may take a while for the new strain go mainstream however as, at 50 yuan ($7.50) per kilo, it is currently a whopping eight times more expensive than conventional rice.
Sales of the new variety are expected to reach 10 million yuan ($1.5 million) by the end of the year.
Source: Russia Today | Comments (26)
Tags: Rice, China