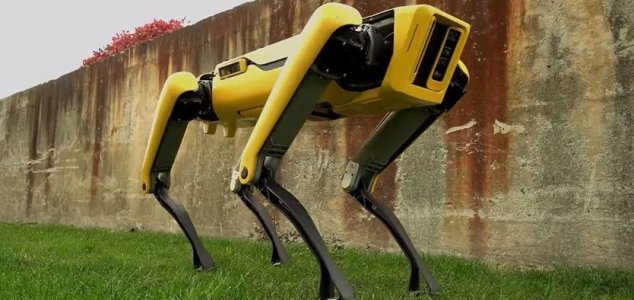 Would you buy one of these for your home ?

Image Credit: YouTube / Boston Dynamics
The latest version of the firm's SpotMini robot has been revealed in a new YouTube video this week.
Sporting a fetching coat of yellow paint and a much more refined look than its predecessors, the latest quadrupedal contraption from Boston Dynamics looks a lot less like a work-in-progress and more like something you could actually imagine seeing inside someone's house.
The previous version of SpotMini was a lot more rough around the edges but featured an extendable neck and head capable of picking up and dropping objects.
Due to the fact that the newly released video is only intended as a teaser, little is known about the new robot aside from its general appearance and the fact that more details are likely to be coming soon.
Could Boston Dynamics be aiming at the home consumer market this time around ?
Source: Guardian | Comments (25)
Tags: Boston Dynamics, Robot