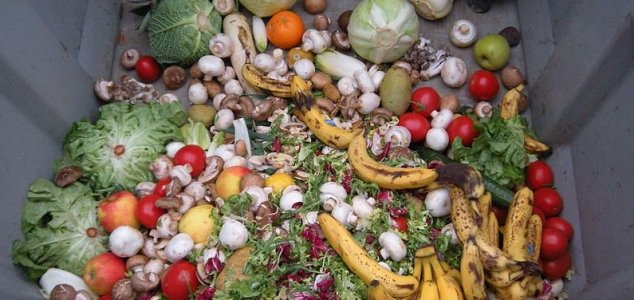 Vast quantities of edible fruits and vegetables are going to waste.

Image Credit: GNU OpenIDUser2
Companies have found increasing demand for products made from food waste normally destined for the bin.
Despite the fact that 62 million tons of food go to waste each year in the United States alone, one in seven Americans still lack consistent access to sufficient amounts of healthy food.
To make matters worse, a significant percentage of this wasted food is actually still edible and is only being thrown away because it is too small, too imperfect, or because it has passed its sell-by-date.
Now in a renewed effort to tackle the issue, scientists at Pennsylvania's Drexel University have carried out a study to determine how likely customers are to buy food that would otherwise end up in the bin.
By presenting participants with foods labelled "conventional", "organic" or "value-added surplus", the scientists discovered that members of the public are actually quite open to the idea of purchasing food that would have otherwise gone to waste.
Some firms have already been taking advantage of this by using food waste to create new products and the demand for such foodstuffs appears to be growing.
One such company - Rubies in the Rubble - uses over 200 tons of surplus fruits and vegetables per year and it looks as though this is likely to increase to 500 tons over the next twelve months.
"Rather than composting or donating scraps for pig feed or secretly carting it off to a landfill, [manufacturers are] going to own the fact that they're keeping this nutrition in the food system," said study leader Jonathan Deutsch, a professor of culinary arts.
Source: Smithsonian Magazine | Comments (13)
Tags: Food