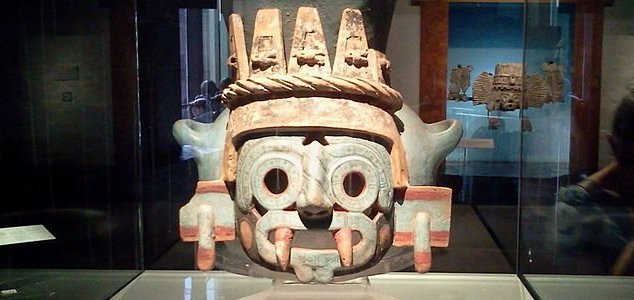 The site has been associated with the Aztec rain god Tlaloc.

Image Credit: CC BY-SA 4.0 Ivanpares
Archaeologists have unearthed a depiction of the mythical Aztec universe on the side of a volcano.
The stone sanctuary, or 'tetzacualco', was found at Nahualac - a site within the foothills of the Iztaccihuatl volcano in Mexico.
The structure was positioned within a pond to make it appear as though it was floating and there is even evidence to suggest that the Aztecs deliberately diverted two springs to achieve this.
"These visual effects, in addition to the characteristics of the elements that make up the site and the relationship they have with each other, make us suppose that Nahualac could represent a microcosm that evokes the primitive waters and the beginning of the mythical time-space," said Iris del Rocio Hernandez Bautista, an archaeologist with the National Institute of Anthropology and History.
Artefacts unearthed at the site include ceramic fragments, gemstones and even organic remains.
"In this area, ceramic materials were identified on the surface, some of them identified as Coyotlatelco (750-900 AD), Mazapa (850 to 900 AD) and Tollan Complex (900-1150 AD)," said Bautista.
"Altogether, the archaeological evidences cover an approximate area of 300 by 100 meters."
Source: IB Times | Comments (7)
Tags: Aztec, Universe