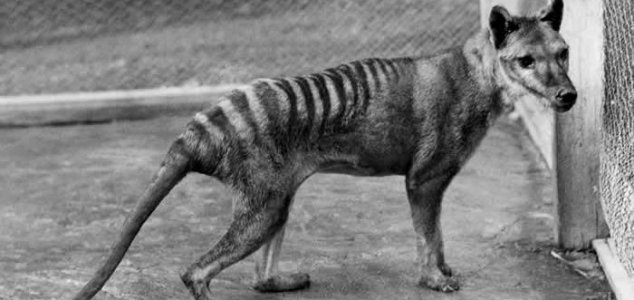 Tasmanian tigers went extinct several decades ago.

Image Credit: Benjamin A. Sheppard
Scientists have used modern scanning techniques to discover what thylacine infants really looked like.
One of the best known examples of a species wiped out by human hunting practices, the thylacine was a distinctive carnivorous marsupial native to Australia, Tasmania and New Guinea.
The last known specimen held in captivity died at Hobart Zoo back in 1936 and while there have been fleeting sightings of the species since then, it has long been considered extinct.
Despite this however, the preservation of 13 thylacine infants, or joeys, has now provided scientists with a unique opportunity to learn more about the internal anatomy of these long-lost marsupials.
By taking CT scans of the specimens, Australian and Czech scientists have discovered that the infant thylacines did not develop in to their dog-like form until quite late in their development.
An animation showing the results of the scans can be viewed below.
Source: Yahoo! News | Comments (2)
Similar stories based on this topic:
Tags: Thylacine, Tasmanian Tiger