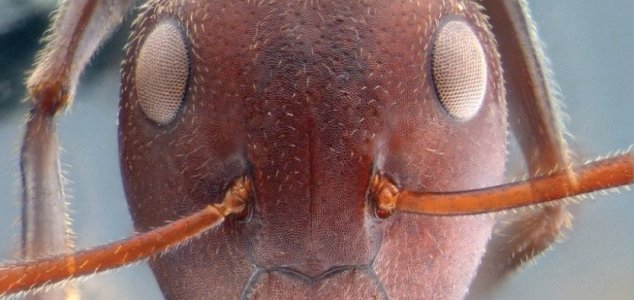 The species is native to the rainforests of Borneo.

Image Credit: Laciny et al., ZooKeys, 2018
Capable of taking drastic action to protect their colonies, these ants have a rather unusual defense mechanism.
Unlike other ants which typically bite in an effort to deter attackers, these bizarre tree-dwellers latch on to an enemy, tear open their own body and then secrete a toxic substance all over them.
Unsurprisingly, the defending ant does not survive the process.
Named
Colobopsis explodens
, the species was discovered by PhD student Alice Laciny and colleagues at the Natural History Museum in Vienna.
"It's a bit like the mechanism of when a bee stings," she said.
"An ant colony shouldn't be treated as a family of individuals, but really like a super organism, and each ant acts more like a cell in a body and it has its own role to play."
Source: ABC.net.au | Comments (10)
Similar stories based on this topic:
Tags: Ant, Borneo