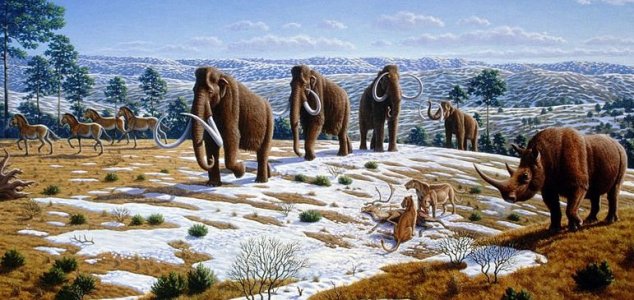 Large mammals have been disappearing for a long time.

Image Credit: CC BY 2.5 Public Library of Science
Scientists have warned that cows could eventually become the largest remaining mammals on Earth.
In a new study, University of New Mexico biologist Felisa Smith and colleagues outlined the possibility of a future in which all mammals larger than a cow will have gone extinct due to human activities.
"The only time being big is bad is when humans are involved," she said. "We are efficient predators and have been for a really long time, so there's not a value judgment here, it's just what hominids did."
The extinction of larger mammals is a pattern that has been continuing for thousands of years with numerous large mammal species, such as the woolly mammoth, falling by the wayside.
Today, the largest land mammal is the elephant and this, too, is at risk of disappearing.
"There is a very clear pattern of size-biased extinction that follows the migration of hominims out of Africa," said Smith.
The study found that around 125,000 years ago, mammals in human-populated regions of the world were already 50 percent smaller on average than those in areas that mankind hadn't reached yet.
"We suspect this means that archaic humans and other hominins had already influenced mammal diversity and body size," said study co-author Kate Lyons.
Source: Independent | Comments (27)
Similar stories based on this topic:
Tags: Cows