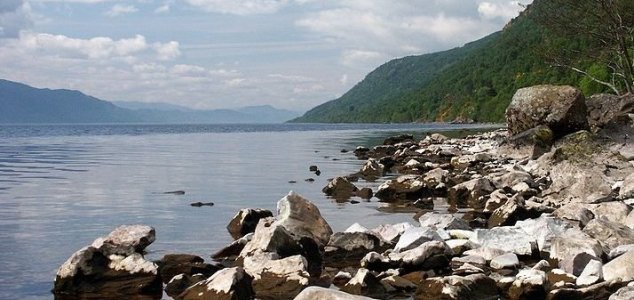 Is there really a monster living in Loch Ness ?

Image Credit: CC BY-SA 3.0 Ben Buxton
Eoin O'Faodhagain from Donegal captured the video from a webcam that overlooks the famous Scottish loch.
The hospital clerical worker, who often checks the webcam feed to see if he can spot anything, was shocked when he noticed an unusual object moving through the water on April 30th.
"I couldn't believe my eyes," he said. "I just started recording it on my phone. I just followed it. It was very unusual, it was certainly something big - it dived down and up again and dived and disappeared."
"It was not a boat and not a log. I would say it was Nessie."
"I believe in Nessie but not as a plesiosaur - but as something that has evolved in Loch Ness over thousands of years."
Gary Campbell, Keeper of the Official Register of Sightings at Loch Ness, was particularly impressed by the sheer length of the footage given that most Nessie videos last for only a few seconds.
"As far as Nessie footage goes this is a feature film," he said. "Normally you only get videos of one of two seconds. It is remarkable in its length and again shows the increased sightings of Nessie from the internet."
"Clearly it is something that dives in and out of the surface with water splashes and reflections. It is unexplained. The object would be no larger than 20ft."
"There is something there on the video that is clearly moving."
The footage itself can be viewed below.
Source: Press and Journal | Comments (59)
Tags: Loch Ness Monster