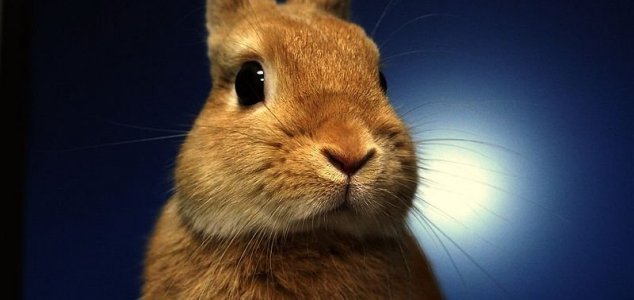 Who is responsible for the killings ?

Image Credit: CC BY-SA 2.0 Yuki Matsukura
French authorities have been hunting for a mystery killer who has so far slaughtered more than 100 pet rabbits.
The culprit, who is believed to be male, has been sneaking in to gardens, breaking in to rabbit hutches and killing the animals either by stomping on them or by cutting them with a bladed instrument.
In some cases, he has even returned to the same garden multiple times to finish the job.
Authorities have noted that the culprit seems to be specifically targeting rabbits as, in some cases, other animals such as geese or chickens in the same garden have been left unscathed.
The attacks began back in March and eased off for a while in August before resuming in earnest.
Jean-Yves Fenvarc'h, the mayor of Minihy-Treguier, has been struggling to make sense of it.
"It's hard to think it could be someone from the village," he said.
"I really can't think of anyone here who would do such things."
Fenvarc'h believes that the killer must have good local knowledge to have been able to so effectively locate all the rabbit hutches in the area. He has also been working to reassure residents that everything possible is being done to catch the person responsible.
"They're afraid they might bump into him," he said.
Source: Telegraph | Comments (11)
Similar stories based on this topic:
Tags: Rabbit, France