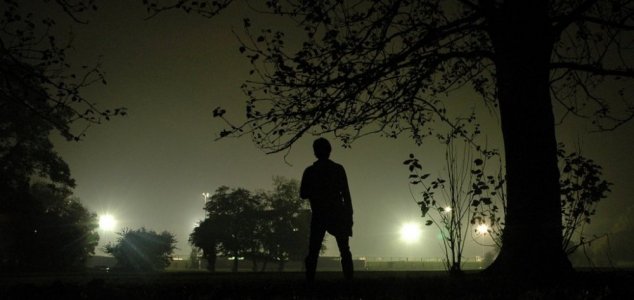 What did Bruce see that night ?

Image Credit: CC BY 2.0 Jason Rogers
Jim Bruce sighted something very strange in the sky over Prince Edward Island at the end of last month.
Bruce had been standing outside his home in Sturgeon on September 30th at 11pm when, upon glancing up at the clear night sky, he spotted something approaching from the west.
He initially mistook the object, which had flashing lights, for a conventional airplane, but when it suddenly stopped motionless in the sky, he knew that there was something strange about it.
As he watched, the UFO suddenly turned 90 degrees, shot forward and then stopped once again, as though frozen in mid-air. Nothing about its movements seemed to make sense.
After a time, it flew in a circle, hovered for a bit and then moved away again at high speed.
"It shot off and disappeared over the horizon faster than any satellite I had ever seen," said Bruce.
The next day, while on an errand to pick up some paint from Montague, he overheard a couple talking about something in the sky. It turned out that they had seen the exact same thing several weeks prior.
Bruce made several attempts to contact someone about the sighting, however neither Air Canada nor the Royal Canadian Air Force seemed to want to hear about it.
"Polls have shown about 10 per cent of all Canadians believe they've seen UFOs, which is a fairly significant number when you think about it," said UFO researcher Chris Rutkowski.
"He (Bruce) is certainly not alone if that is any comfort."
Source: theguardian.pe.ca | Comments (9)
Similar stories based on this topic:
Tags: UFO, Canada