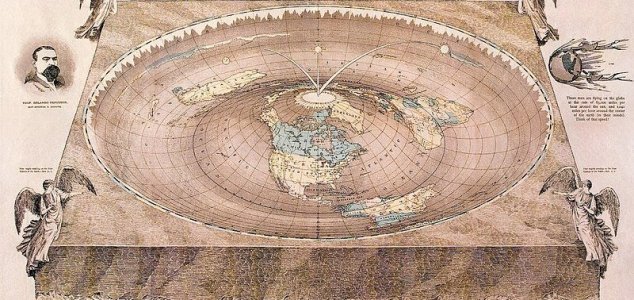 Why do people believe that the Earth is flat ?

Image Credit: Orlando Ferguson
Conspiracy theory videos on YouTube may be playing a significant role in convincing people that the Earth is flat.
In the age of orbiting satellites, interplanetary spacecraft and a fully manned space station, the fact that the Earth is round (an oblate spheroid) is as indisputable as the nose on your face.
Remarkably however, there are still those who remain adamant that the Earth is actually flat.
Now according to new research lead by Professor Asheley Landrum from Texas Tech University, it seems as though YouTube may be at least partially responsible for this.
The study, which queried attendees at flat Earth conferences, found that most people who subscribe to the idea that the Earth is flat had watched videos online and had in some cases been introduced to the concept through video recommendations while watching videos on other conspiracy theories.
"There's a lot of helpful information on YouTube but also a lot of misinformation," said Prof Landrum.
"Believing the Earth is flat is of itself not necessarily harmful, but it comes packaged with a distrust in institutions and authority more generally."
More of an effort needs to be made to ensure visitors are exposed to accurate information, she argues, as well as to put out videos designed to counteract misinformation.
For most people, it is difficult to imagine how anyone can seriously consider the possibility that the Earth is flat, especially given the abundance of evidence to the contrary.
What may have started out as little more than a tongue-in-cheek thought exercise, it seems, is fast becoming a genuine concern.
Source: BBC News | Comments (98)
Similar stories based on this topic:
Tags: Flat Earth