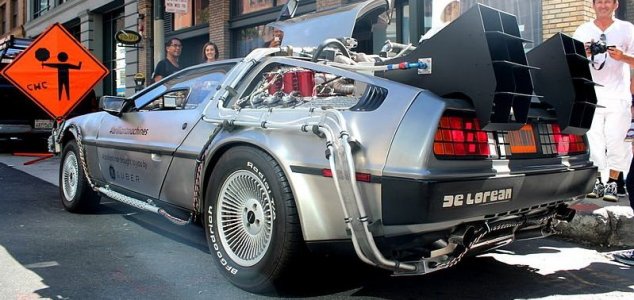 One step closer to Back to the Future ?

Image Credit: CC BY-SA 3.0 Ed g2s
The remarkable achievement has been likened to having a scattered rack of pool balls rewind back in to place.
The world of quantum physics can be baffling at the best of times and this latest accomplishment, which was achieved by a team of scientists from Russia, Switzerland and the US, is no exception.
The experiment involved the use of a rudimentary quantum computer made up of quibits - basic units of information that can either be one, zero or a mixture (superposition) of both.
An 'evolution program' was run to scatter the quibits in to increasingly complex patterns - a process comparable to a rack of pool balls being struck by the cue ball and scattered across the table.
To achieve 'time reversal', the scientists then used a separate program to modify the state of the quantum computer so that the quibits were then returned to their original ordered state.
In our pool analogy - this would be like all the balls unscattering and re-forming in to a perfect triangle.
"We have artificially created a state that evolves in a direction opposite to that of the thermodynamic arrow of time," said lead researcher Dr Gordey Lesovik.
While the breakthrough is unlikely to make Doc Brown's time-traveling DeLorean a reality anytime soon, it should ultimately prove invaluable in the field of quantum computing.
The next step will be to reduce the error rate by improving the sophistication of the technology.
"Our algorithm could be updated and used to test programs written for quantum computers and eliminate noise and errors," said Dr Lesovik.
Source: Independent | Comments (21)
Similar stories based on this topic:
Tags: Time, Quantum