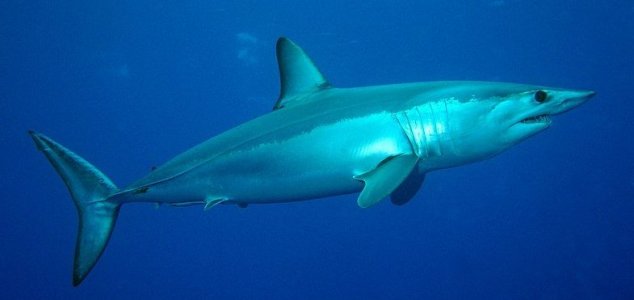 What type of creature could bite this shark's head clean off ?

Image Credit: CC BY-SA 3.0 Patrick Doll
An Australian fisherman couldn't believe his eyes when he reeled in the decapitated head of a huge mako shark.
The man, who goes by the name Trapman Bermagui, had been fishing off the coast of New South Wales, Australia when he caught something rather disturbing.
The catch initially appeared to be a full-size shortfin mako shark - a species that can grow up to 14.8ft in length - however it quickly became apparent that almost its entire body was missing.
"So this was all we got back of this monster mako," he wrote on Facebook.
"Unfortunately we didn't see what ate it but must of been impressive!!"
The catch has since sparked some heated debate with social media users attempting to determine what type of monstrous creature could have bitten the head of a giant shark clean off.
Some have suggested that a great white shark may have been responsible, while others have speculated that it could be something even larger, such as the extinct megalodon.
Whatever the case, there is clearly something very large in the waters of the South Pacific.
To quote Chief Brody -
"You're gonna need a bigger boat."
Source: Independent | Comments (41)
Similar stories based on this topic:
Tags: Shark