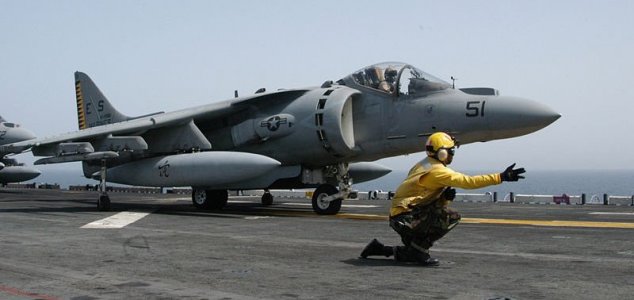 Several US Navy pilots have reported encounters with UFOs.

Image Credit: US Navy
A new documentary airing tomorrow will feature footage captured by US Navy pilots of unidentified objects.
These inexplicable encounters, which occurred during training flights from 2014 to 2015, were not only observed by seasoned pilots but also recorded on video and picked up on radar as well.
In some cases the unknown objects were observed moving at seemingly impossible speeds at altitudes of up to 30,000ft without any apparent means of propulsion.
A total of six pilots stationed aboard the U.S.S. Theodore Roosevelt reported such encounters.
"[They had] no distinct wing, no distinct tail, no distinct exhaust plume," said Lt. Danny Accoin, one of the pilots who witnessed the objects.
"It seemed like they were aware of our presence, because they would actively move around us."
Now a new History Channel documentary series is set to lift the lid on these encounters by featuring interviews with the pilots as well as footage of the objects themselves.
Entitled
Unidentified: Inside America's UFO Investigation
, the show will "reveal newly authenticated evidence and footage, interviews from eyewitnesses and former military personnel who have never spoken out before, and extensive breakthroughs in understanding the technology behind these unknown phenomena in our skies."
You can catch the premiere on Friday May 31st at 10pm ET / 9pm CT.
Source: Live Science | Comments (150)
Similar stories based on this topic:
Tags: UFO, Navy