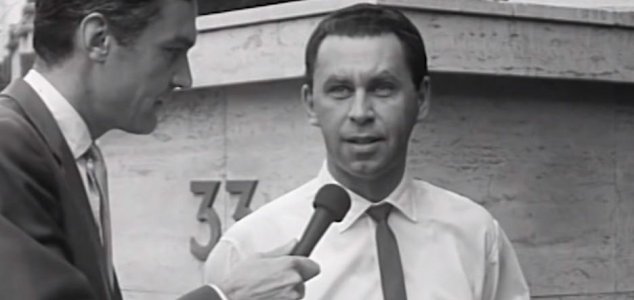 Times certainly have changed.

Image Credit: YouTube / ABC News (Australia)
Amusing archive footage has highlighted how attitudes on the topic of alien life have changed over the years.
The video, which features an Australian ABC News 'Four Corners' segment from 1962, shows presenter Ray Taylor asking Sydney residents the question - "is there life on other planets ?"
The responses ranged from "I wouldn't have a notion" - to - "definitely, I've seen a flying saucer."
One woman responded "no I hope not", before adding - "they would be frozen to death."
Taylor also asked a man "what sort of life do you see up there ?", to which he replied - "vegetable."
You can watch the full video for yourself below.
Source: YouTube / ABC News | Comments (15)
Similar stories based on this topic:
Tags: Alien, Extraterrestrial