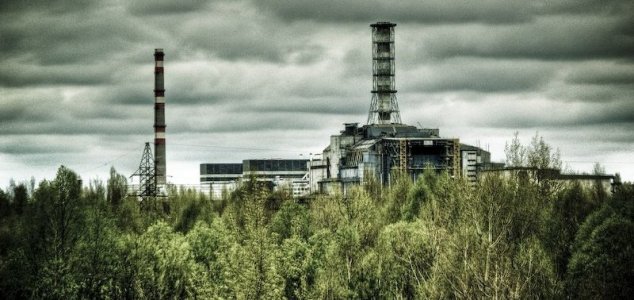 What lies inside the remains of reactor No. 4 ?

Image Credit: CC BY 2.0 Ben Fairless
A small group of journalists were recently allowed inside the ruins of Chernobyl's infamous doomed reactor.
On April 26th, 1986, the catastrophic accident that befell the No. 4 nuclear reactor at the Chernobyl Nuclear Power Plant in northern Ukraine would not only result in the deaths of several dozen people, but also reduce the life expectancy of thousands more while leaving the whole area uninhabitable.
The incident would go on to become ingrained in popular culture, not only as one of the worst disasters of the modern age but also as a symbol of the dangers of nuclear power.
The abandoned city of Pripyat - complete with its dilapidated tower blocks and empty Ferris wheel - has become a familiar sight that has often been recreated in video games, movies and TV shows.
Exactly what lies inside the doomed reactor itself however is perhaps not quite so well known.
This latest footage, which can be viewed below, was recorded by one of a small group of journalists who had been given a rare tour of the reactor's control room.
As the camera pans across the various broken consoles that once controlled the nuclear plant, it's possible to imagine the panic that must have ensued back in 1986 when things started to go wrong.
33 years on, the room now serves as a humbling reminder of those who were killed.
Source: Russia Today | Comments (8)
Tags: Chernobyl