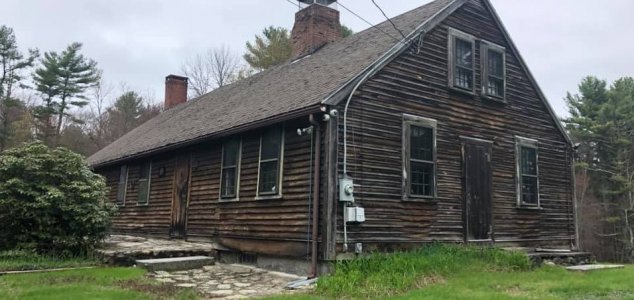 The house was recently bought by Cory Heinzen and his wife Jennifer.

Image Credit: Facebook / Cory Heinzen
The 'Ghost Adventures' founder claims that the Perron family's real-life abode made him sick for weeks.
Immortalized by the 2013 supernatural horror movie 'The Conjuring', this remote Rhode Island farmhouse was the scene of a notorious real-life haunting that plagued the Perron family for years.
The story goes that a witch had cursed the property, dooming anyone who lived there.
The Perrons experienced all manner of unexplained occurrences which reportedly became increasingly sinister and threatening as time went on.
In more recent years, the house's reputation has made it a prime target for paranormal investigators and Zak Bagans of
Ghost Adventures
is no exception.
For the show's Halloween special, which is due to air tonight, he and his team ventured into the Perrons' former abode in an effort to capture evidence of paranormal phenomena.
What Bagans hadn't expected however was for the experience to leave him feeling so unwell.
"This house made me sick, and I did not recover from this investigation for about three weeks," he said. "It took everything out of me. My body wasn't functioning right. My balance."
"This place is haunted by something I believe is very ancient."
"As an investigator, this is the ultimate place to go because of the history. Being able to get inside of the house and back inside of this case, reopen these files, learn some things that people don't know about this investigation, was just an absolute thrill."
According to Bagans, his team captured some interesting evidence during their investigation.
"When we were using infrared binoculars, we captured this black mass blocking the light and the window of the house. I fear for the family that lives there if it progresses."
"I know it's a thrill to buy the house and live there, but they need to be very aware of what they could potentially be dealing with."
Source: Lad Bible | Comments (38)
Similar stories based on this topic:
Tags: The Conjuring, Zak Bagans