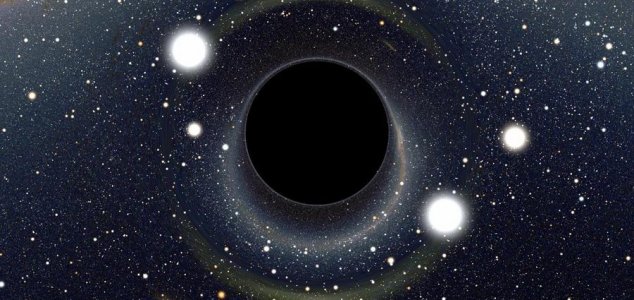 How did such a large black hole come to form ?

Image Credit: NASA / Alain Riazuelo
Scientists have discovered a black hole in our own galaxy that could rewrite the book on stellar evolution.
Few cosmic phenomena remain as frightening and mysterious as black holes - regions of space in which the gravitational pull is so great that nothing, not even light itself, can escape.
Stellar black holes (not to be confused with the supermassive black holes found at the center of galaxies) typically form when a sufficiently massive star collapses upon death.
One recently discovered black hole however, which is situated 15,000 light years from Earth, is a whopping 70 times the mass of the Sun - far larger than should be possible based on our current understanding of stellar evolution and black hole formation.
"Black holes of such mass should not even exist in our galaxy, according to most of the current models of stellar evolution," said study leader Liu Jifeng from the National Astronomical Observatory of China.
"Now theorists will have to take up the challenge of explaining its formation."
LB-1 is in fact twice the size of any other known stellar black hole in the Milky Way galaxy.
"Astronomers are still only beginning to grasp the abundance of black holes and the mechanisms by which they form.," said physicist David Reitze from the California Institute of Technology.
"LB-1's large mass falls into a range known as the 'pair instability gap' where supernovae should not have produced it."
"That means that this is a new kind a black hole, formed by another physical mechanism."
Source: Lad Bible | Comments (6)
Similar stories based on this topic:
Tags: Black Hole