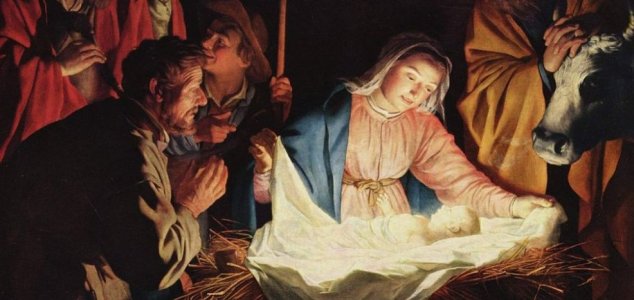 The relic was donated to the Pope 1,400 years ago.

Image Credit: Gerard van Honthorst
A piece of wood believed to have come from the actual manger of Jesus himself is returning home for Christmas.
The relic, which is only around the size of a person's thumb, had been kept at Rome's Basilica of Santa Maria Maggiore for over one thousand years.
According to historical records, it was originally donated to Pope Theodore I by the Patriarch of Jerusalem, St Sophronius, in the 7th Century.
Since then, countless pilgrims from all over the world have traveled to Rome to see it.
Now though, for the first time in generations, the relic has been sent to Bethlehem - the traditional birthplace of Jesus - in time for the beginning of the Christmas season.
It is expected to arrive on Saturday before being taken to the Church of St Catherine.
According to the Vatican, it has been sent as a gift from Pope Francis.
"A thousand years ago, Rome was busy collecting relics from the East to build itself up as an alternative Jerusalem," said Christianity expert Dr Yisca Harani.
"Now, Rome is strong enough that it can return relics to Jerusalem and Bethlehem."
Source: BBC News | Comments (6)
Similar stories based on this topic:
Tags: Jesus, Manger