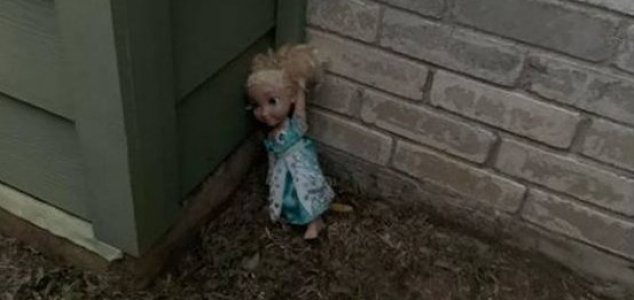 Is this doll really 'haunted' as the family claims ?

Image Credit: Emily Madonia / Facebook
A family in the United States has been left terrified by an Elsa doll that seems to have a mind of its own.
While it might seem difficult to find anything relating to Disney's 2013 animated blockbuster 'terrifying', one family has managed to find a doll of the movie's protagonist Elsa that may just fit the bill.
According to Emily Madonia, the doll, which was bought for her young daughter as a Christmas present over six years ago, not only has a habit of talking when turned off but also often talks in different languages despite being the English-speaking version of the toy.
"We would move the buttons to different positions and she only spoke/sang in English," said Madonia. "Recently she only spoke Spanish, regardless of the button position."
On top of this, the family has also been struggling to get rid of the doll.
"To recap for those of you who have not been following our Elsa doll saga, Mat threw it away weeks ago and then we found it inside a wooden bench," Madonia wrote on Facebook.
"We were weirded out and tightly wrapped it in its own garbage bag and put that garbage bag INSIDE another garbage bag filled with other garbage."
"Then we put it in the bottom of our garbage bin underneath a bunch of other bags of garbage and wheeled it to the curb and it was collected on garbage day. Great, right?"
"We went out of town, forgot about it. Today, Aurelia says, 'Mom, I saw the Elsa doll again in the backyard.' [chills] HELP US GET RID OF THIS HAUNTED DOLL!"
In the end, she shipped the doll off to a friend - Chris Hogan - who had agreed to take it off her hands.
"I am extremely happy the doll is not here anymore and I hope to God it stays that way," she wrote.
Source: New Zealand Herald | Comments (26)
Similar stories based on this topic:
Tags: Doll, Haunted