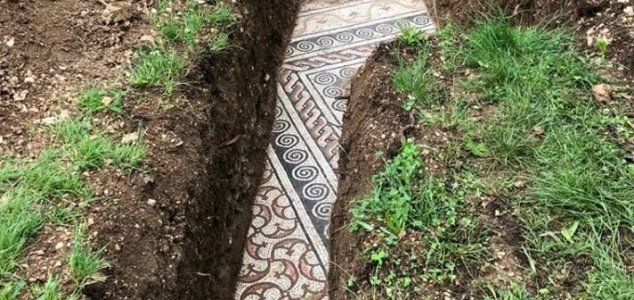 The mosaic was found 1m beneath the soil.

Image Credit: Facebook / Comune di Negrar di Valpolicella
Surveyors working on a vineyard in northern Italy have discovered a remarkably well-preserved Roman mosaic.
Exhibiting an intricate pattern of swirls, lines and shapes, this incredibly pristine piece of art once served as the floor of a Roman villa that stood approximately 2,000 years ago.
While the presence of a significant Roman building at the site had been known about for almost a century, archaeologists have only recently been able to successfully excavate the ruins.
"After countless decades of failed attempts, part of the pavement and foundations of the Roman Villa located north of the capital, discovered by scholars over a century ago, has finally been brought to light," the Comune di Negrar di Valpolicella wrote on its official Facebook page.
Further excavations will aim to map out the size and shape of the structure.
Mosaics like this one are among some of the most breathtaking and well-preserved examples of Roman art and architecture with the earliest examples dating back to the 2nd century BC.
Intricately put together by artisan craftsmen, they are made up of geometrical blocks called tesserae.
You can check out some additional images of the Negrar di Valpolicella mosaic below.
Source: BBC News | Comments (2)
Similar stories based on this topic:
Tags: Roman, Mosaic