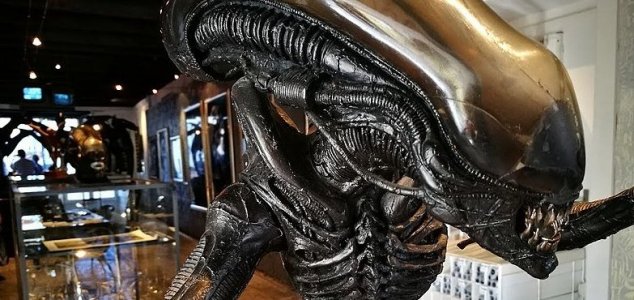 The movie could explore the origins of the Xenomorphs.

Image Credit: CC BY-SA 4.0 Gabygaiffe
The creator of the original science-fiction horror classic 'Alien' is planning to make another entry in the series.
Released in 1979, the original 'Alien' is often considered to be one of the greatest science-fiction movies of all time - a space-themed horror masterpiece unlike anything that came before it.
While the movie spawned several sequels, none of them were directed by Scott himself.
It wasn't until the 2012 prequel
Prometheus
that he once again sat in the director's chair, followed not long afterwards by another prequel -
Alien: Covenant
- that was released in 2017.
Now 82, Scott has shown no signs of retiring and has been working on several new projects, including, it seems, plans for a third prequel movie.
Speaking recently to
LA Times
, he noted that this new movie would be more likely to be a Xenomorph origin story than a direct continuation of any of the other entries in the franchise.
"I still think there's a lot of mileage in
Alien
, but I think you'll have to now re-evolve," he said.
"What I always thought when I was making the first one [was], 'Why would a creature like this be made and why was it travelling in - what I always thought was - a kind of war-craft, which was carrying a cargo of these eggs? What was the purpose of the vehicle and what was the purpose of the eggs?"
"That's the thing to question - who, why, and for what purpose is the next idea, I think."
Source: Digital Spy | Comments (6)
Similar stories based on this topic:
Tags: Alien, Ridley Scott