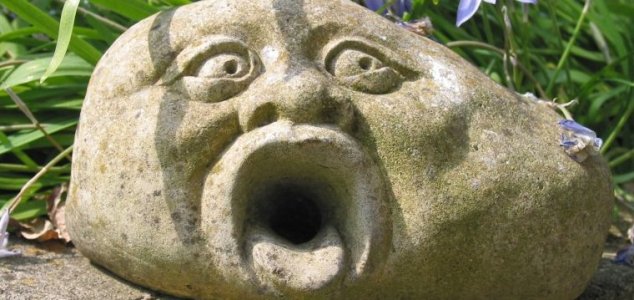 Beware of the suitcase goblins ?

Image Credit: sxc.hu
A bizarre report from Zimbabwe claims that two cops discovered 'goblins' while searching a suitcase.
According to the story, the peculiar incident began when businessman Sanderson Bloom Shamuyashe - who runs a grinding mill at the Lupote Business Center in Dete - was accused of being responsible for the deaths of several dogs that had ended up poisoned after venturing into his homestead.
Local villagers in the area were so incensed that they enlisted the help of two police officers who confiscated his suitcase and decided to open it to look for evidence of poison supplies.
When they opened it however, they discovered a number of 'goblins' inside which terrified them so much that they turned tails and fled as fast as they could.
"They were shocked when they saw strange beings which they believed were goblins and were seen running for their dear lives," a source told
B-Metro
.
Apparently this isn't the first time Shamuyashe has been accused of strange activities either.
"Most recently he was seen by villagers digging a grave of a relative of his wife," the source said.
"He fled from the scene leaving his shoes which were used as exhibit and the issue was taken to Chief Nelukoba and after a full trial the chief ordered him to leave the area but he denied vehemently that he was the one who was seen desecrating a grave."
"He (Shamuyashe) said the chief should enlist the services of witch-hunters popularly known as tsikamutandas to come and sniff out the witch saying if tsikamutandas catch someone else he would take the villagers and the chief to task."
The strange report highlights just how much supernatural beliefs and supersitition still endure in Zimbabwe.
Suffice to say, this is one story that's worth taking with a very large pinch of salt indeed.
Source: bmetro.co.zw | Comments (19)
Similar stories based on this topic:
Tags: Goblin, Zimbabwe