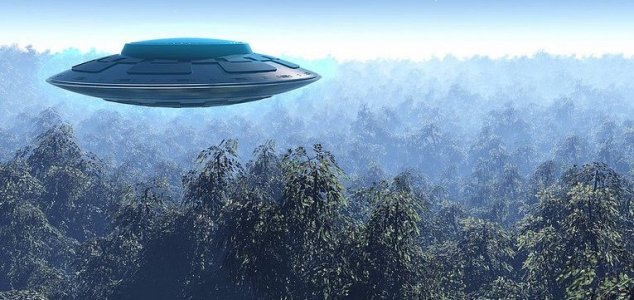 What did Sanchez see in the sky above his home ?

Image Credit: CC BY 2.0 Gerhard Uhlhorn
The Ultimate Fighting Championship legend recently wrote about an encounter with an unidentified object.
Celebrity sightings of UFOs are certainly nothing new - many famous people, including Miley Cyrus, Mick Jagger and David Bowie, all claim to have had encounters with alien visitors.
Now we can add another name to this list - UFC Fighter Diego Sanchez.
According to a recent Tweet, Sanchez had been working outside his home in New Mexico when he and his daughter witnessed something otherworldly in the sky above them.
"I was doing energy work on my patio as a UFO flew right up on me," he wrote. "I called for my daughter quick quick she watched this thing."
"Hoover only hundreds of feet away Albuquerque is a trip sightings are regular here."
"But this sh** was contact tonight it was obvious it was watching me."
Sadly the 38-year-old didn't manage to capture the object on camera, however he was adamant that what he saw was real and didn't take too kindly to skeptical replies from other Twitter users.
"Shut up!" he wrote in response to someone who had asked to see pictures.
"It happened my 67th sighting this year trust when you are blessed to witness what your eyes are seeing you don't run for a phone you just watch in awe of something defying physics."
Source: Talk Sport | Comments (12)
Similar stories based on this topic:
Tags: UFO