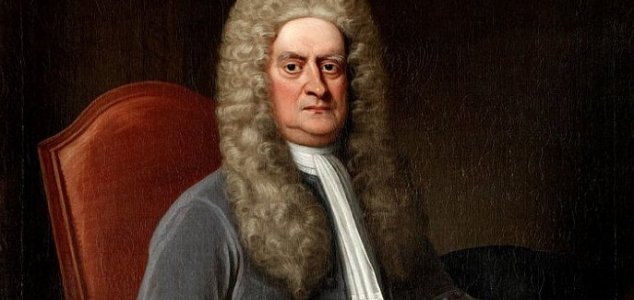 Sir Isaac Newton was once described as a 'natural philosopher'.

Image Credit: Public Domain
Celebrated physicist Sir Isaac Newton had a keen interest in alchemy, the pyramids and the end of days.
The world-famous physicist, whose laws of motion and gravitation would go on to dominate our understanding of the physical universe for several centuries, is also known to have kept extensive notes on several 'alternative' subjects including alchemy - the precursor to modern chemistry - and biblical apocalypse theory - which concerned predictions of the end of the world.
Now some of these notes, which bear the scorch marks of an accidental fire involving a candle and Newton's dog, are up for auction and have already fetched bids of over $375,000.
The notes detail Newton's interest in Egypt's Great Pyramid of Giza as well as in an Egyptian unit of measurement known as the royal cubit. He believed that if he could quantify this unit, it could help to refine his own theories of gravitation and unlock geometrical insights that may ultimately enable him to predict the end of the world.
"He was trying to find proof for his theory of gravitation, but in addition the ancient Egyptians were thought to have held the secrets of alchemy that have since been lost," said Sotheby's manuscript specialist Gabriel Heaton.
Of course at the time of writing, many of these ideas would have been considered heretical and completely inappropriate for publishing, which is why they were only shared in private.
If word of these interests had gotten out, it would have most likely ended his entire career.
Source: Science Alert | Comments (3)
Similar stories based on this topic:
Tags: Pyramid, Isaac Newton