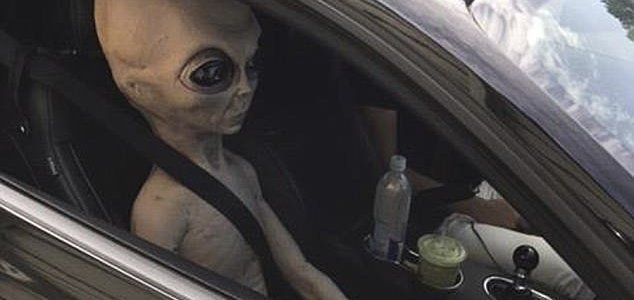 The plaintiff claims to be from Saturn.

Image Credit: Alpharetta Department of Public Safety / Facebook
The man, who filed the lawsuit earlier this month, claims that he is from the 'sixth planet of our solar system'.
The bizarre case, which was filed on December 18th at the US District Court for the Eastern District of Texas, Sherman Division, makes the claim that the plaintiff - Rickia Collings - is from the planet Saturn and that he is being held against his will on Earth by the United States government.
It also claims that he is the victim of an employment discrimination violation on the basis that the government has prevented him from gaining employment since July 4th, 1776.
Exactly how the plaintiff has been denied employment for the last 250 years however remains unclear.
For some reason the United Kingdom and United Nations have also been listed as co-defendants.
The rather indecipherable lawsuit can be viewed in its entirety -
here
.
Suffice to say, it is unlikely to the extreme that the case will ever get anywhere in court.
Source: Central Track | Comments (11)
Similar stories based on this topic:
Tags: Saturn