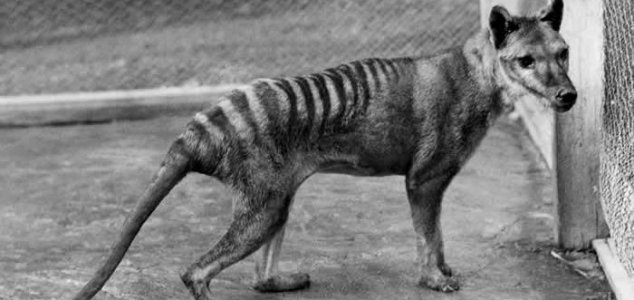 Is the thylacine really extinct ?

Image Credit: Benjamin A. Sheppard
A new study has suggested that the Tasmanian tiger may have survived all the way up until relatively recently.
One of the best known recent examples of a species wiped out by human hunting practices, the thylacine was a distinctive carnivorous marsupial native to Australia, Tasmania and New Guinea.
Sporadic reports of alleged thylacines in the wild however have continued even to the present day.
But could the species still be out there or is their survival almost 100 years after their official extinction all the way back in the 1930s little more than wishful thinking at this point ?
According to a recently published study, the Tasmanian tiger probably didn't die out in the first half of the 20th Century as is commonly believed, but instead managed to hold on against all odds until the 1990s or possibly even until the early 2000s before finally succumbing to extinction.
The findings contradict the official picture and suggest that thylacines were roaming around relatively recently at a time when it was generally believed that they were long gone.
The study involved a three-year analysis of more than 1,200 sightings of Tasmanian tigers and concluded that there is still a slim chance that the species could still be out there today.
"Like the Dodo and Passenger Pigeon before it, the thylacine has become an iconic symbol of human-caused extinction," the study authors wrote.
"Even today, reports of the thylacine's possible ongoing survival in remote regions of Tasmania are newsworthy and continue to capture the public's imagination, with much debate over whether the extinction event has yet occurred and if so, when?"
"We show, using a unique and robust spatio-temporal mapping and modelling approach, underpinned by the world's first sightings database (from 1910-present day), that the thylacine likely persisted until the late 20th century, with some possibility of ongoing survival."
Source: biorxiv.org | Comments (14)
Similar stories based on this topic:
Tags: Thylacine