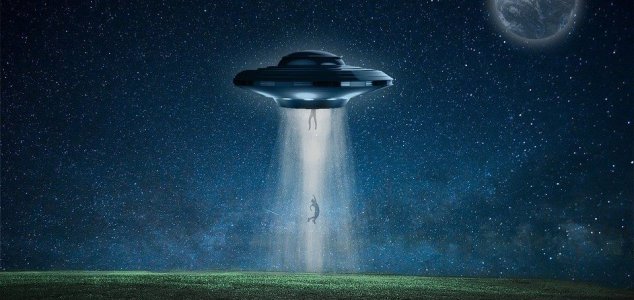 Smith's experiences go all the way back to her childhood.

Image Credit: Pixabay / danielarealpeg
Paula Smith maintains that she has had several dozen close encounters with extraterrestrial visitors.
The 50-year-old, who hails from Bradford, England, claims that she had her first abduction experience when she was a little girl and has since been abducted by aliens more than 50 times.
"There's no warning and I can't sense anything is going to happen," she said. "It just happens."
"All I can do is carry on as normal, otherwise I'd go crazy."
Her experiences are typical of those who claim to have been abducted by aliens, with Smith being taken aboard some sort of technologically advanced spacecraft by grey entities with large eyes.
On several occasions, she has woken up afterwards with strange bruises and marks.
"The first time I saw a craft was 1982," she said. "I was in the woods and it was completely silent. The pathway became narrower and I could hear my heart thumping."
"I recall looking into the darkness whilst my eyes adjusted. I could see what looked like a boomerang shape with an extra arm on it. Each arm had a light at the end. I recall three of the lights, one was blue, the other green, but I can not recall the color of the other light."
She recalled trying to run, but found herself unable to do so.
"According to my family, I had been missing for four hours, but I have no recollection of what actually went on." she said. "Ever since, the experiences haven't stopped."
Source: The Mirror | Comments (104)
Similar stories based on this topic:
Tags: Alien Abduction