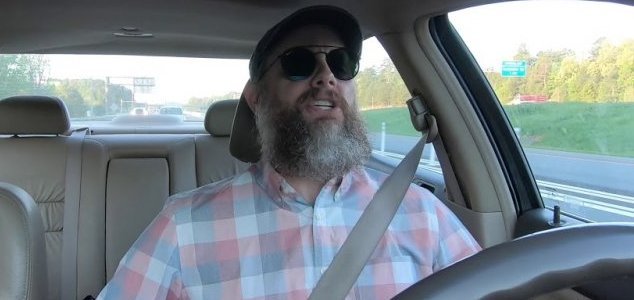 Try singing in reverse... it's not easy.

Image Credit: YouTube / John The Backwards Dude
John Sevier Austin possesses the unique ability to talk and even sing backwards with absolute precision.
Austin, who is a video editor from North Carolina, has a unique ability that enables him to sing backwards so accurately that if you record his voice and play it in reverse, it sounds totally indistinguishable from if he had been speaking forwards.
He first learned this ability as a young boy when his record player broke down and could only play records in reverse. Rather than fixing it, he started singing along to the backwards songs.
Before too long, he could speak and sing fluently backwards.
"My brain is able to do all these functions all at once and this is what blows people's minds - in fact it even blows mine," he said. "Until last year I never realized I was on the spectrum, but when they told me everything just lined up - especially my perspective on the past."
"For somebody that's on the spectrum, don't let anyone tell you that you're stupid or that you can't do something. Talking backwards has allowed me to just go out and be myself - amazing people with how gifted my brain is."
A video of Austin singing the Family Guy theme song in reverse can be viewed below.
Source: Oddity Central | Comments (6)
Similar stories based on this topic:
Tags: Backwards