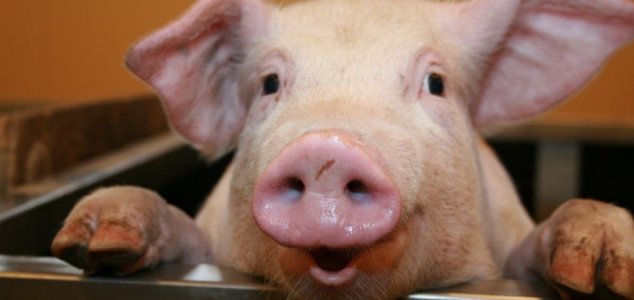 It might sound ridiculous, but there is actually some truth to it.

Image Credit: sxc.hu
A new study has revealed that pigs and other mammals can absorb oxygen through their rear-ends.
According to Takanori Takebe at the Tokyo Medical and Dental University in Japan, and colleagues, it may be possible to treat people with low blood oxygen levels by administering oxygen - not using a typical ventilator - but by giving them enemas containing a special oxygen-rich fluid.
Ventilators, which administer oxygen into the lungs, certainly do the job, but they can have unintended side-effects due to their potential to damage the sensitive and delicate lung tissue.
To get around this problem, Takebe turned to a very different orifice; the rectums of mammals happen to be coated with a thin membrane capable of absorbing certain chemicals into the bloodstream.
By administering pigs with oxygen-rich perfluorocarbon (better known as the basis for the breathable fluid in the movie 'The Abyss'), the researchers discovered that they were able to increase the animals' blood oxygen levels in a similar way to using a ventilator.
Such a treatment, Takebe argues, could be used in countries without access to ventilators.
"Ventilators are super-expensive and need a number of medical staff to manage," he said.
"This is just a simple enema."
Whether there will ever be a mass take-up of this idea however remains to be seen.
Source: New Scientist | Comments (26)
Similar stories based on this topic:
Tags: Breathing