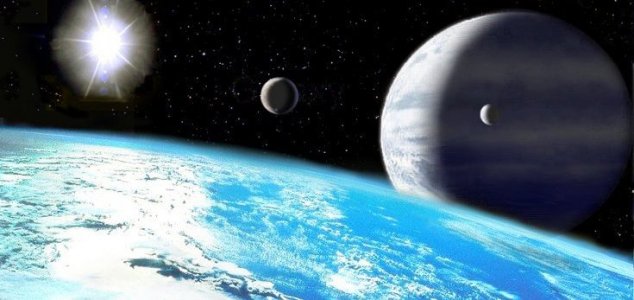 Someone must be out there, but how far away are they ?

Image Credit: CC BY-SA 3.0 Luciano Mendez
Science writer Alex Berezow has offered a damning verdict on the odds of us ever meeting ET face-to-face.
The question of whether we are alone in the universe remains one of the biggest philosophical conundrums of our time. While it seems almost inconceivable that our civilization is alone in the cosmos, the fact still remains that we have yet to see any evidence to the contrary.
For some, however, the question isn't so much whether or not intelligent alien civilizations exist, it is whether or not there is any chance that we are ever likely to come into contact with them.
Science writer Alex Berezow, who is the executive editor of Big Think, accepts the likelihood that aliens do exist but believes that there is next to no chance that we will ever meet them.
"Thanks to advances in astrophysics, we now know that there are billions of exoplanets in the Milky Way alone, leading most of the scientific community to conclude that life probably does exist elsewhere in the universe," he said. "Those who do not believe so are now considered the kooks."
His main argument against the likelihood of coming into contact with such beings is simply that space travel across such vast distances is totally impractical.
"Sure, we could get on a spaceship today and head for a planet orbiting the nearest star, Proxima Centauri, but we better pack a lot of fun-sized bags of pretzels because it will take about 6,300 years to get there," he said.
While this argument does seem sound, it also implies that we will never develop advanced spacefaring technology or make a discovery that could make interstellar space travel easier.
Until that happens, though, it's unlikely that we'll be visiting any alien worlds anytime soon.
Source: Mind Matters | Comments (55)
Similar stories based on this topic:
Tags: Alien, Extraterrestrial