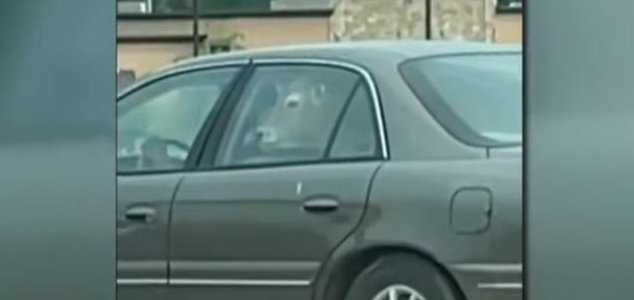 Driving around with a cow in your car... as you do.

Image Credit: YouTube / CBS 58 / Jessica Nelson
Customers queueing up at a McDonald's outlet in Wisconsin couldn't believe what they were seeing.
The utterly bizarre sighting, which occurred at a McDonald's drive thru in Marshfield, was captured on camera by Jessica Nelson who spotted what she initially believed to be a cow decal in the back passenger window of a nearby car.
When the 'decal' started moving, however, she quickly realized that it was an actual live cow that someone had somehow managed to cram into the back seat of the vehicle.
"There's a whole ass cow in the back of that car!!!" she wrote.
After the clip was posted on Facebook, one user came forward to claim that her uncle was driving the car, while another maintained that their daughter was in the passenger seat.
The pair had reportedly picked up the cow (along with three calves that were also crammed in the back seat) at an auction, however it's unclear why they had decided to go to McDonald's without dropping the animals off first.
Hopefully the cows didn't mind someone eating burgers right in front of them...
Source: Lad Bible | Comments (8)
Similar stories based on this topic:
Tags: Cow