By:

Bigadsigns

| Location:

Spring Texas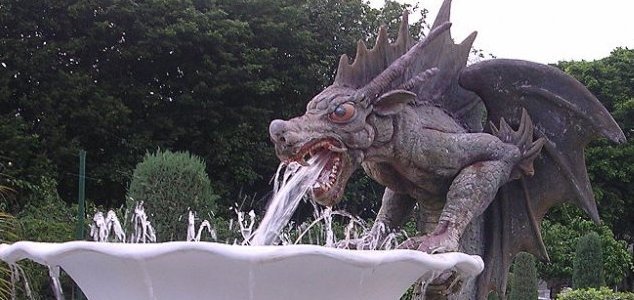 Image Credit: CC BY-SA 3.0 Anand
In April of 2016, in Spring Tx. I was doing laundry at the laundry mat. It was @7:00 p.m. dusk, and I went outside to smoke, there wasn't a cloud in the sky. Then suddenly I noticed something flying above me coming from the south.
I thought it was a big bird at first, but when it got directly above me I could see it was a dragon - long trident tipped tale, very squared off shaped wings, the head was kind of doggish looking from that angle and could make out scaly features.
Because the sun was going down at the horizon it was glistening in the sun and I started to pull my cell phone out, but realized I turned it off earlier.
Tried to get video but it was gone from view already, that's the other thing it was flying faster than any bird can do.
Any body else ever seen anything like this??
Comments (6)