By:

ms659

| Location:

Sydney, Australia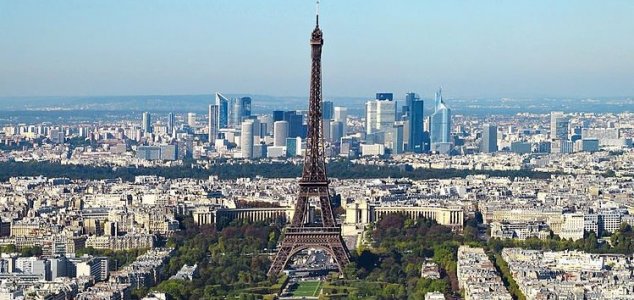 Image Credit: CC BY 3.0 Taxiarchos228
Hi, this is my first post and I'm not sure if I've come to the right place, but ever since I was young I've always had some type of psychic ability occur to me (pregonitive dreams, mediumship, knowing things before they happen, lucid dreaming). It's still new to me and I have no control whatsoever when it starts happening, so I'm relatively a rookie.
Lately, I've been seeing many signs and images of Paris, France. It is quite strange really. I constantly see images of the Eiffel Tower at random places, hear people talking about Paris, always hear about something to do with France on the news, seeing internet ads about Paris, my sister is studying a French subject at school.
I have no link to the place whatsoever, and whenever I see or hear about it I feel a strange, anxious feeling inside my chest. Kind of like a fearful, heaviness, dread feeling. I then start to feel a little hot, I get tightness and sometimes palpitations also and it is really uncomfortable.
I just get so anxious and my mind starts racing. It also takes me a while to shake it off. I don't know why this could be happening and why I feel so scared.
At first I thought maybe it's some type of sign to start travelling or something, but why would it make me feel so nervous and anxious (and not in that excited way, which I thought it was at the beginning because I have been thinking about travelling). Why am I getting such a strong reaction to something so trivial ?
Could this be related to any psychic ability or just weird coincidences ?
Comments (3)