By:

HydroKing

| Location:

US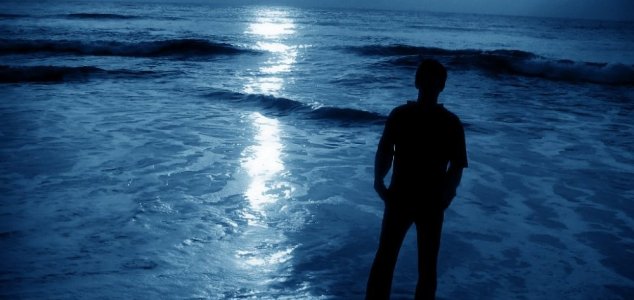 Image Credit: sxc.hu
Before I talk about my experience, I want to say I'm not the kind of person who thinks dreams have some kind of 'special meaning.' I see them as just stuff the brain throws at you while you're asleep. However, some of the dreams that I've been having the past 3 years are... unsettling.
During a summer night I went to bed as normal (No horror movies, no bad day, nothing). My dream was like any other. Random stuff or bits of memories but then it all went to a screeching halt. Suddenly I was in my living room sitting on my recliner all alone. I looked outside the living room window to see it was night time. There was a knock on the door. I stood up, walked up to it, and opened it without hesitation. On the other side was a black shadowy mass with some human resemblance. It was drastically slender and tall. So tall in fact it was bending down to meet the height of the front door. Its fingers looked like long razor blades and it's legs were reduced to thin black rods. I felt complete dread and horror when I saw it.
The thing tried to crawl through the front door reaching out for me as it said with a deep hollow voice 'Seven years you will be with me.' I did my best to push the thing back outside and I finally did to where I could close the door and lock it. That's when I woke up shaking and not being able to go back to sleep for an hour.
This would have been just a stupid nightmare to me if it wasn't for the fact that I had dreams similar to that multiple times. Most of these took place on my driveway where I could see the front door only to turn around and see the thing reaching out or chasing me. It would sometimes manically laugh or mock me as I sprinted to the front door and lock it behind me only to wake up and realize it was a dream. One of the strangest things about this creature is I get this vibe from it that says this is me, a distorted reflection of me.
At one point these dreams did stop for a year and that's also the time when I started meditating. It felt like I was finally free from this dark entity until about a week ago. The dream started with me hanging out at a restaurant with my second grade teacher who I became good friends with. When we left the restaurant and said our goodbyes I noticed there was a dark figure who was standing in front of the restaurant. It had the same vibe as the creature before but it looked different. In fact it took the appearance of my second grade teacher. The key differences were it wore all black clothes, had black hair instead of grey, its eyes were covered in a shadowy fog, and it never stopped smiling.
When I looked at it it noticed me and kept staring at me. I quickly turned around and got into my car to drive back home. My dream then skipped to me being home, out with friends, so on. However, the thing was always there watching me no matter where I was. At certain points it would try to claw at me and chase me. My dream then skipped to me finding a psychic medium and asking her what the heck this thing was while it was standing next to us. To my surprise she didn't know as the creature laughed at her lack of knowledge. The dream finally skipped to me being at a friend's house. This friend of mine is Buddhist and used to be a monk. Of course I had to ask him what the thing was because I thought I was going to lose my mind in my dream if I didn't know. He said it was neither a demon or spirit. Instead, it was a very dark energy that is currently taking the form of something memorable and the energy itself is highly attached to me. That's when I woke up once again shaking and not being able to go to sleep.
I looked up stuff about 'shadow people' and nothing like what I saw exactly fits the description. It never had red eyes and it has never appeared outside of my dreams (although I always had the feeling of being watched after waking up). I don't know what to do. It seemed like meditation helped but now that doesn't seem to be the case anymore. Can someone pinpoint what this thing is and most of all tell me how to get rid of it?
Comments (4)