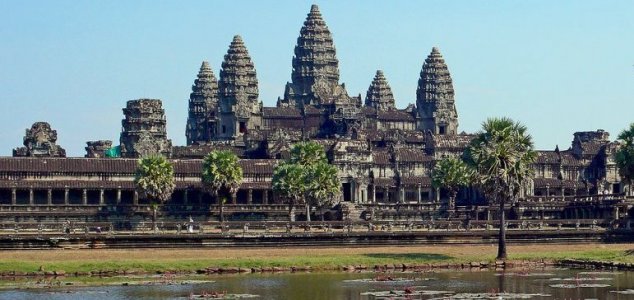 Angkor Wat was once at the center of a huge empire.

Image Credit: CC BY-SA 2.0 Sam Garza
Archaeologists working at the Angkor Wat temple complex have discovered a 12th-century statue.
Originally constructed as a Hindu temple for the Khmer Empire over 800 years ago, Angkor Wat remains the single largest religious monument in the world.
Now a team of archaeologists excavating the site of an ancient hospital built during the reign of King Jayavarman VII (1181-1220) have reported the discovery of a large statue that they believe would have once stood at the building's entrance to act as a guardian.
Described as the most important statue found at Angkor Wat in many years, the two-meter stone behemoth was found buried 16 inches beneath the ground.
The researchers are now hoping to locate more artefacts at the site to help build up a more complete picture of what life might have been like at the temple over eight centuries ago.
"We would hit gold if we found the statue of the Buddha," said historian Dr Rethy Chhem.
Source: BBC News | Comments (6)
Tags: Cambodia, Angkor Wat