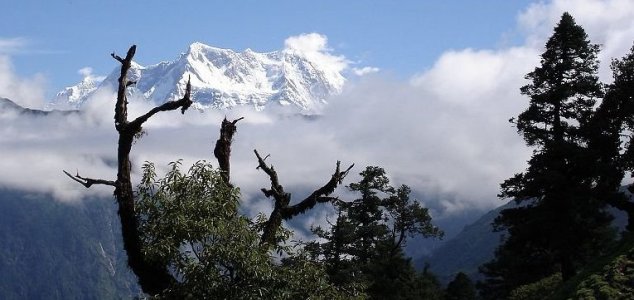 Could a species of bear have been mistaken for the Yeti ?

Image Credit: CC BY-SA 2.0 Dirk Hartung
Alleged Yeti hairs retrieved from the Himalayas have been identified as those of a rare bear sub-species.
Genetics professor Bryan Sykes of Oxford University had set out to explore the myth of the enigmatic Yeti or 'Abominable Snowman' by collecting and testing samples of hair retrieved from regions of the Himalayas where the creature is believed to exist.
For his analysis he conducted tests on two hair samples, one from Ladakh and one from Bhutan. What he discovered was that one of the samples matched an ancient polar bear jawbone from Norway dating back between 40,000 and 120,000 years.
"This is an exciting and completely unexpected result that gave us all a surprise," said Prof Sykes. "There's more work to be done on interpreting the results. I don't think it means there are ancient polar bears wandering around the Himalayas."
The results do however suggest the possibility that the legend of the Yeti could in part be attributed to the presence of bears in the region.
"It could mean there is a sub species of brown bear in the High Himalayas descended from the bear that was the ancestor of the polar bear," Prof Sykes added. "Or it could mean there has been more recent hybridisation between the brown bear and the descendent of the ancient polar bear."
Source: Independent | Comments (49)
Tags: Yeti, Bigfoot