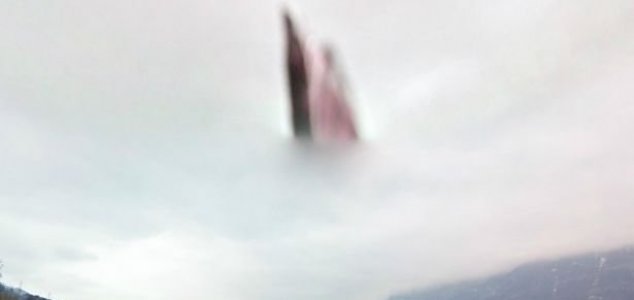 The picture is the latest in a series of anomalous Google Earth images.

Image Credit: Google Earth
One of Google's Street View cars has captured something unusual while on a highway in Switzerland.
Eagle-eyed visitors to Google's online mapping service didn't take long to notice that something wasn't quite right in an image taken by the car as it drove along a picturesque highway near Walensee.
Up in the sky above the road can be seen the image of two figures partially shrouded by clouds, each wearing long robes and looking suspiciously like they belong in biblical times. The figures look remarkably similar to depictions of Jesus and Mary in religious paintings dating back hundreds of years.
Opinions have been unsurprisingly divided on the nature of the find with skeptics arguing that the image is likely to be the result of a fault with Google's cameras. Nonetheless, the picture represents one of the most intriguing anomalies to come out of Google Street View in some time.
Source: Bubble News | Comments (34)
Tags: Google, Jesus, Mary