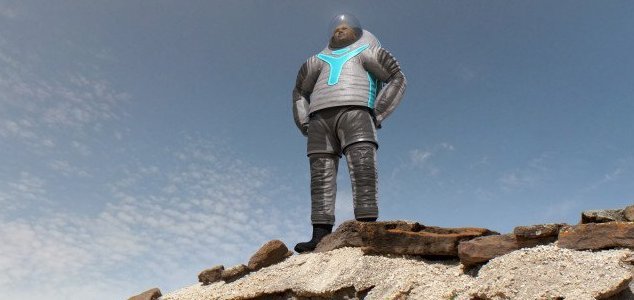 Conceptual image of an astronaut wearing the new spacesuit.

Image Credit: NASA
NASA has revealed the winning design of its prototype Z-2 spacesuit following a public vote.
The Tron-like design will be used for the outer layer of the spacesuit and features special light-emitting panels that can be arranged in unique patterns to help identify specific astronauts.
Made from materials that have been specially designed for use in deep space, the suit offers a number of advantages over the existing Z-1 suits including a harder and more durable upper torso.
"The cover layer on flight suits used for spacewalks performs many other important functions like protecting the spacewalker from micrometeorite strikes, the extreme temperatures in space and the harmful effects of radiation," the space agency said in a statement.
Designed with long-haul spaceflight in mind, the final version of the suit will be used in several of NASA's upcoming missions as well as by the astronauts who undertake the first manned mission to Mars in the not-too distant future.
Source: IB Times | Comments (25)
Tags: NASA, Spacesuit