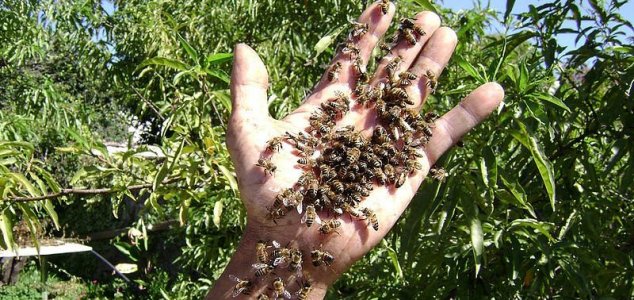 Bingguo has kept bees for over three decades.

Image Credit: CC BY-SA 2.0 Hola Mundo
Beekeeper Gao Bingguo has broken the world record after being covered in a massive 33kg of bees.
The 54-year-old from Shandong Province is no stranger to bees having kept them for over 34 years, but having several hundred thousand of them piled on top of you is something that not even Bingguo could truly prepare for.
Organisers began the record attempt by placing a number of queen bees on to his body which would help to attract the worker bees.
Boxes of bees were then dumped at his feet in increasingly large quantities, slowly crawling up and on to his body over the course of two-and-a-half hours.
By the end of the attempt Bingguo had over 326,000 of the insects crawling all over him but despite being stung around 2,000 times he managed to survive the ordeal and claim his record certificate.
Source: Metro | Comments (11)
Tags: Bees