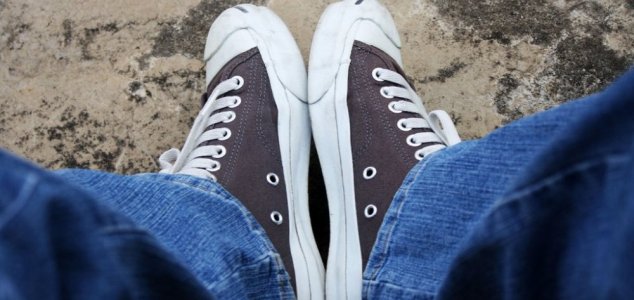 Would you purchase 3D printed shoes ?

Image Credit: CC BY 2.0 Jack Purcell
Difficulties finding a pair of new shoes that fit perfectly could soon be a thing of the past.
Shopping for shoes can be a problematic task at the best of times. Sometimes a new pair needs to be "broken in" before it feels right and some shoes can never feel quite comfortable enough.
To help combat these issues shoe shops could soon start taking advantage of 3D printing technology to create special tailor-made pairs of shoes designed to fit perfectly every time. The process would be so quick that it will even be possible for the customer to wait in the shop while the shoes are being made.
The first step would involve having several photographs taken of a customer's feet to provide the computer with their precise measurements. These would then be processed by the 3D printer and used to create a pair of shoes matching the provided specifications and style requirements.
The system is not only beneficial to the customer but would also save shoe shops having to store large numbers of shoes in different sizes and reduces the risk of stock going to waste.
Whether 3D printed shoes will be fashionable enough for most people however remains to be seen.
Source: Wired | Comments (5)
Tags: Shoes, 3D Printing