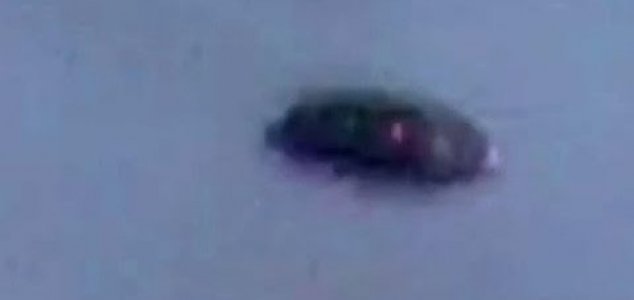 A row of reddish lights can be seen around the middle of the object.

Image Credit: YouTube / jmhz71
The strange saucer-shaped object was picked up on video as it passed over a residential area.
Very few details are known about the incident however it appears to have taken place in a suburban neighborhood and was filmed by either a young girl or by her father who can be heard asking her to stop moving the camera throughout the recording.
The admittedly shaky footage is quite difficult to make out for the most part however the dark colored object can be seen quite clearly for several seconds moving towards the left where it begins to disappear behind the branches of a tree in the foreground.
Since appearing online opinions on the recording have been mixed with criticism being focused mainly on the unsteadiness of the footage and the fact that the UFO is so difficult to make out.
The video, along with a zoomed in segment towards the end, can be viewed below.
Source: Huffington Post | Comments (32)
Tags: UFO, Arizona