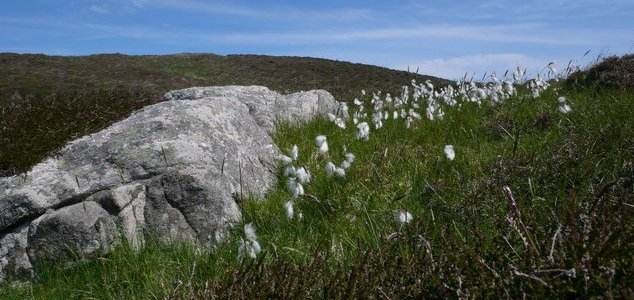 The object was discovered on a remote Scottish hillside.

Image Credit: CC BY-SA 2.0 Calum McRoberts
Author David Clarke believes he has found the answer to one of Britain's most enduring UFO mysteries.
In 1962 Donald McKenzie, a shepherd who had been tending to his animals on a remote Scottish hillside, came across a large unidentified box-shaped object lying on the grass.
Unable to determine what it was or where it had come from he decided to report it to the local authorities. When Royal Air Force investigators traveled to the area to examine the capsule however what they found left them utterly perplexed.
The 'box' turned out to be some sort of vessel that was large enough for someone to fit inside while canisters of a clear fluid were found littered around the site. When James Sims, the man in charge of the investigation, attempted to report what he had found to his superiors he ended up being told that the object was none of his concern and the whole thing ended up being swept under the carpet.
Over the years many theories have been put forward in an effort to explain the nature and origins of the mysterious object - not least of which being that it had come from outer space.
Now however David Clarke, an author and researcher who has spent time trawling through declassified government documents in an attempt to get to the bottom of the mystery, has been able to determine that the object was probably part of a secret US intelligence gathering experiment.
Recommended books on other British UFO cases:
During the Cold War the CIA had been attempting to use high-altitude balloons to take photographs of sensitive sites in the Soviet Union, a project that they had code-named 'Moby Dick'.
In all likelihood the object that was found in Scotland had been one of these reconnaissance balloons that had floated miles off course, crashed on to a remote hillside and then lain there for several years before it was finally discovered by Donald McKenzie.
Source: Inquisitr.com | Comments (24)
Similar stories based on this topic:
Tags: UFO, Britain