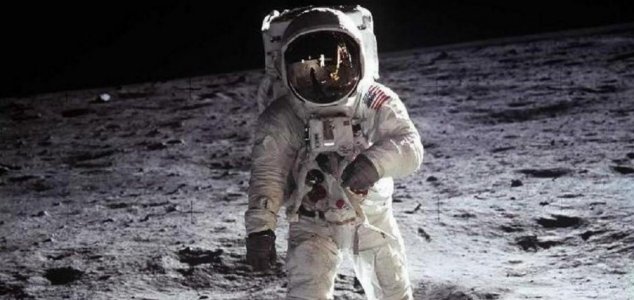 Conspiracy theorists believe that the moon landings never took place.

Image Credit: NASA
A Russian government official has proposed an international investigation in to the moon landings.
In a recent Izvestia newspaper column article Russia's Investigative Committee spokesman Vladimir Markin used the recent FIFA corruption probe as a basis on which to suggest that US authorities had overstepped their boundaries and that international investigators could just as easily look in to some of the more questionable aspects of the Apollo moon landings.
In particular he raised concerns over what had happened to the original footage taken in 1969 and the 400 kilograms of lunar rock collected during various visits to the moon between 1969 and 1972.
"We are not contending that they did not fly [to the moon], and simply made a film about it," he wrote. "But all of these scientific - or perhaps cultural - artifacts are part of the legacy of humanity, and their disappearance without a trace is our common loss. An investigation will reveal what happened."
While NASA is believed to have wiped out a lot of the original moon landing videos many of them have since been recovered thanks to recordings of the original television broadcasts.
Most of the rock samples retrieved from the moon are now thought to be either in the Lyndon B. Johnson Space Center in Texas or in various museums and universities across the globe.
Source: The Moscow Times | Comments (230)
Similar stories based on this topic:
Tags: Russia, Moon, Apollo